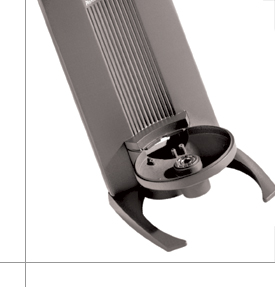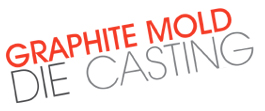 Graphite Mold Die Casting
Die cast alloys with die casting properties are now possible without the time and expense of hard tooling. Graphite Die Casting delivers aluminum and zinc parts that are representative of those from a high-volume production run, which makes the process ideal for prototyping or short-run manufacturing.
Aluminum or zinc parts in die casting grade alloys:
- Al: 356, 380 and 390
- Zn (Zamac): ZA-3, ZA-8 and ZA-12
Comparable to die cast parts for material properties
Delivered in as little as 3 weeks
Bridge or production process for programs that can't justify hard tooling
The Graphite Die Casting method allows Armstrong RM to produce aluminum and zinc parts in 3-5 weeks. Considering tooling cost, part price and production rates, Graphite Die Casting is ideal for quantities of 100 to 1,000. However, depending on the part and project goals, larger and smaller order quantities may benefit from the process.
Castings from the Graphite Die Casting process feature excellent surface finishes and material properties that can be processed to match those of production die castings. This creates a new opportunity for full functional testing prior to a big investment of time and money in production tooling. Graphite Die Castings can be used for life cycle testing, thermal testing, and structural analysis, which minimizes the risk when introducing new die cast components.
With our in-house CNC machining operations, prototypes and short-run production parts are delivered machined to design specifications.
For an alternative solution for aluminum or zinc castings, also consider our Rubber Plaster Molding or One-Shot Casting processes.
View a technical data sheet for Graphite Die Casting: