Quick Delivery with Quality Products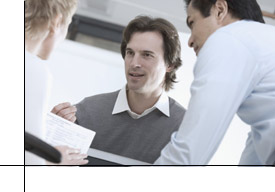 Building on the speed of its processes and operations, Armstrong RM provides the solution for your production tooling delays or last minute design modifications. Armstrong can deliver small quantities of metal and plastics parts for a short-term fix, or it can build your bridge-to-production solution.
When others turn down the job because it is too challenging or too rushed, you can turn to Armstrong RM. And regardless of the speed or the challenge, you will receive high-quality parts and top-notch service, as the following testimonials state.
Testimonies to Service
Thanks for everything! I have had to deal with other casting companies (not by choice of course) and have had a complete feeling of disgust for casting companies in general as a result. Working with Armstrong has been a pleasure from the quoting to the manufacturing. You should market your company as the "How To" of casting companies! I look forward to more business with you and will always suggest your company to my customers when I can!
Sandy Earnshaw
Magnus Hi-Tech Industries
You guys provided IBM with stock of 4,000 screws to rework defective parts that came from another supplier. This was a huge help to IBM. Without those screws we would have been LINE DOWN and NOT SHIPPING to our Customers. Thank you and please pass along my personal thanks to your management.
We know we can count on Armstrong to do what it takes for IBM, no questions asked. Thanks again guys.
John Meisterich
IBM Integrated Supply Chain
I would like thank the team at AMC for their support on this project. We all know there were numerous issues that were out of your control, but you continued to do what was necessary in supporting your customer's needs. Thank you for your diligence in helping us succeed on this critical program.
Len Del Vecchio
BAE SYSTEMS
Armstrong was critical in launching the telecommunications program pictured to the right. Armstrong incorporated over 50 design revisions during the design refinement process and delivered parts on time. Armstrong also supported initial production runs and provided thousands of sets of parts when the die cast tooling was delayed. Armstrong has the vision, the imagination, the people, the skills, the technology, the facilities, the will and the wisdom to be your product development team.
Thanks for the GRADE A support!!!!!! The IBM management team recognizes and appreciates it!!!!
James Utter, PE
IBM
I would like to express my sincere appreciation to you and your people at Armstrong RM for the long hours over the weekend and commitment to deliver the hood and door. I will admit that I did have some concerns when I arrived at Armstrong RM. I wish everyone could experience the professional teamwork by all that day, to resolve and plan the actions that led to the final outcome. (Total Customer Satisfaction)
Thanks again and the parts look great!
Lloyd Edelman, Fort Worth, Texas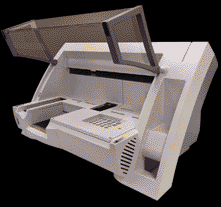 Armstrong RM's engineering expertise insures a smooth product transition-from concept and development into production. Additionally, customer satisfaction at Armstrong is the #1 priority.
Charlie DeAngelis
Program Manager