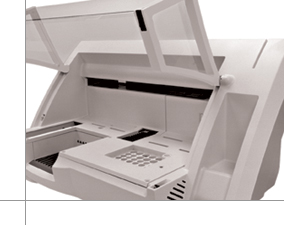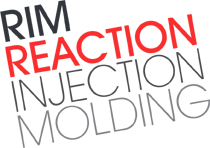 Reaction Injection Molding (RIM)
Reaction Injection Molding (RIM) produces parts with intricate detail that are dimensionally stable, chemically resistant, physically tough, and wear resistant. This process is an excellent choice for larger plastic parts produced in short run or low volume production quantities.
Polyurethane molded parts in 2-5 weeks
Excellent flowability allows molding complex geometry including: louvers, ribs, bosses and openings
Superior cosmetic appearance for visibly critical applications
Superb encapsulation ability
The process takes its name from a chemical reaction that occurs within the tool. The plastics used are thermosets, either polyurethanes or foamed polyurethanes. The two components that produce the polyurethane are mixed just prior to injection into the tool. With the low viscosity and low injection pressures, large, complex parts can be produced economically in low quantities.
Considerable design freedom is possible, including thick and thin wall sections that are not good for injection molding, due to the uniform shrink characteristics. Foamed polyurethanes are natural thermal and acoustic insulators. Excellent flowability allows for the encapsulation of a variety of inserts.
Reaction injection molding is used in many industries for many types of parts. While bumpers for vehicles are produced in this process, most applications are for large, complex parts produced in quantities less than 5,000 units. Examples include panels for electrical equipment, enclosures for medical devices, and housings for computer and telecommunications equipment.
If you think that your next project may benefit from Reaction Injection Molding, contact us to learn the advantages and differences when compared to other plastic molding processes.
For detailed specifications, view a technical data sheet for Reaction Injection Molding.
Watch Video
The Reaction Injection Molding (RIM) process blends the materials of rubber molding (thermosets) with the tools and techniques of injection molding.
Click on the video to the right to see how this comes together.