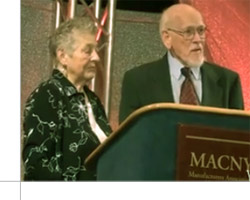 Armstrong RM's Philosophy
Molding craftsmanship with technology, versatility, quality and dependability are the key elements of Armstrong's success. We have over forty years experience "Prototyping Rapidly", and as you look at our capabilities, you will see the depth of our experience and service.
Armstrong offers a complete array of prototype and short-run production capabilities. With over 100,000 square feet of production space and nearly 200 employees, we are able to deliver programs large and small on or ahead of schedule. We try to combine the best of today's technology with good old fashioned pattern-making craftsmanship and time tested manufacturing processes. Our communication and problem solving capabilities are only exceeded by our customer service.
The level of service that won us several prestigious awards and recognitions from big, well-known companies is what Armstrong's commitment is all about. And our level of quality and adherence to quality procedures are what allowed us to become ISO 9001:2015 certified.
All of this can be summarized with a statement from our Quality Policy, "Proud of our achievements - but never satisfied".