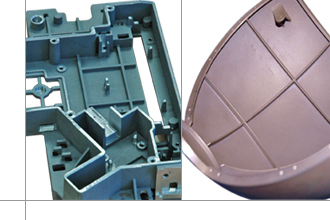 Metal Castings and CNC Machined Parts
Armstrong RM was founded in 1968 and has offered Rubber Plaster Molding (RPM) - also known as plaster mold casting - since the very beginning. Our expertise, craftsmanship and knowledge in this process are unrivaled. While others offer Rubber Plaster Molding for prototypes, Armstrong RM is one of the few to deliver production grade aluminum and zinc castings from this process for both prototype and low-volume production quantities.
Casting and Machining Processes
Over the years, we have expanded our services for metal parts and assemblies with other processes and new technologies. Today, you can count on Armstrong RM for prototype die castings, CNC machined prototypes, cast parts or cast tooling. For metal parts, our services include:
Alloys Offered
In our foundry, we offer many grades of these alloys:
Complementary Services
Our metal casting and machining operations are supported with these in-house services:
With Armstrong RM, you will never need to work with multiple vendors. We can handle everything, including design, tooling, finish machining and assembly. To request a quote for your next project, visit Quotations, send an email to sales@armstrongmold.com or call us at (315) 437-1517.