"To laugh often and much; to win the respect of intelligent people and the affection of children; to earn the appreciation of honest critics and endure the betrayal of false friend; to appreciate beauty; to leave the world a bit better whether by a healthy child, a garden patch, or a redeemed social condition; to know even one life has breathed easier because you have lived. This is to have succeeded."

Ralph Waldo Emerson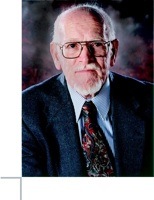 John A. Armstrong, Obituary
John Alfred Armstrong, 87, of Fayetteville, passed away on Thursday at home. He was born in Kokomo, Indiana on May 28, 1926, the son of the late John and Beatrice Armstrong. In 1930, John's family moved from the United States to England and served an apprenticeship as a Wood and Metal Pattern Maker. He graduated from Coventry Technical College and the National Foundry College, and was the Precision Foundry Manager at Sterling Metals in England. In 1948, he married the former Mary Betty Curle in Coventry, England.
In 1961, John moved to Syracuse from England with his family to become the General Manager at Sims Matchplate in Syracuse. In 1969, he and his wife Mary Betty, started Armstrong RM Corp.
John was nominated for the Ernst & Young Entrepreneur of the Year award and in 2009 was inducted into the Manufacturers Association of CNY Manufacturers Wall of Fame.
John enjoyed old British cars, painting and sculpting, jogging and spending time with his family. He enjoyed traveling and spending time on Sanibel and Captiva, FL. He also enjoyed playing the violin and cello.
He is survived by his beloved wife of 63 years, Mary Betty; two sons, Paul (Sharon) Armstrong of Boston, MA, and Peter (Gloria) Armstrong of Manlius; grandchildren, David, Joanna, Eric, Chris, Katie and Nick; his brothers, George (Margaret) Armstrong of England, and Norman Armstrong of Toronto, Canada; and a sister-in-law, Norma Morris of England; and several nieces and nephews.
In lieu of flowers, contributions may be made to:
The Salvation Army, 677 S. Salina St. #200, Syracuse, New York 13202, or Statue of Liberty-Ellis Island Foundation, 17 Battery Place #210, NY, NY 10004-3507, Att: Donor Services.